Carpet Padding Buyers Guide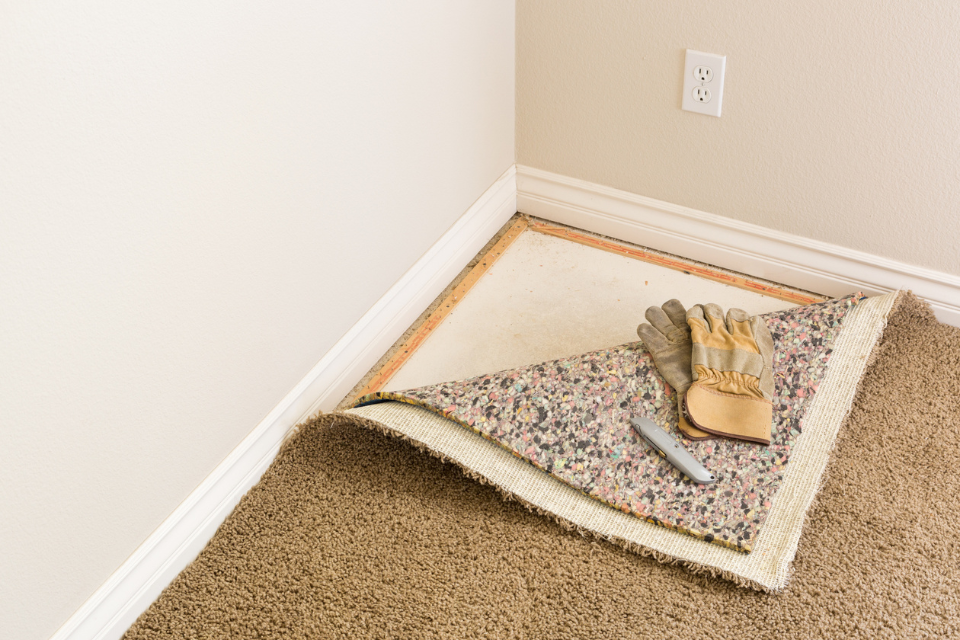 When it comes to carpet installation, choosing the right carpet padding is essential to enhancing the comfort, durability, and performance of your carpet. In this carpet padding buyer's guide, we'll walk you through what carpet padding is, its different types, and how to select the best one for your home.
What is Carpet Padding?
Carpet padding is a material that's placed underneath your carpet. It can be made out of a variety of elements, including foam, fiber, nylon, and other materials. Carpet padding helps to minimize the stress on your flooring, reduces noise, increases cushion and comfort for your feet, and controls and minimizes stains from sinking into your sub-floor for easier cleanup.
For starters, a carpet pad works to not only make the actual carpet more comfortable to walk on but will also increase the lifespan of your carpet. In fact, a luxurious carpet pile won't remain that way for long without a carpet pad under it. Without a carpet pad to protect the carpet from wear, there's nothing behind it to absorb the shock of everyday foot traffic.
Different carpet pad options will have different capabilities to reduce walking fatigue and different levels of shock absorption, among other characteristics. Therefore, selecting carpet padding can be just as important as deciding on a specific carpet style.
The Best Carpet Padding for Your Home
Selecting the right carpet padding is crucial to ensuring the longevity and functionality of your carpet. Here's what you should consider:
How Do I Choose Carpet Padding?
When you're deciding on carpet padding for your home, think about your lifestyle needs and the anticipated amount of foot traffic in your space. You don't have to worry about looks; that's what your new carpet is for! Focus on maximizing the attributes you need most within the budget you've set, and you'll be golden.
If you're replacing the carpet in high-traffic areas, such as your living room, it's best to choose a pad that is durable and can withstand heavy foot traffic. Sometimes a flooring store will throw in free carpet padding to entice shoppers into making a carpet purchase, but that add-on may not be the high-quality pad your home requires.
You need to assess the thickness, weight, and material of the carpet padding needed. Thankfully, technological advances have produced great options for your home, no matter what life is like inside. To determine if the carpet padding you're interested in is an ideal thickness and softness for your space, you can start by stepping on samples.
This will give you an idea of how the padding feels underfoot without leaving you guessing about what it might be like under your new carpet. You'll notice that some carpet padding feels firm and sturdy, while others feel soft and luxurious. Again, consider your home and the factors that will help you decide what carpet padding is best.
What Are the Different Types of Carpet Padding?
There are several different types of carpet padding on the market today. Some of the carpet padding types include bonded foam carpet pad, synthetic fiber carpet pad, memory foam carpet pads, and felt pads. Each carpet padding is unique in its construction and features, and the right carpet padding for your home depends on your lifestyle and carpet needs.
Bonded Foam Carpet Pad: Also known as "rebond" carpet pad, this eco-friendly option is made from 100% scrap and recycled foam. It offers a combination of durability and value, making it ideal for active households.

Synthetic Fiber Carpet Pads: These pads are suitable for areas with heavy foot traffic, like commercial spaces. They provide extreme durability and stand up well to wear.

Memory Foam Carpet Pads: Similar to memory foam mattresses, these pads are incredibly soft and comfortable. However, they are not suitable for high-traffic areas.

Felt Pads: Perfect for customizing spaces with atypical dimensions or as padding for area rugs. They offer comfort, sound insulation, and temperature insulation.
Bonded Foam Carpet Pad
If you have an active home with kids and pets, which may see its fair share of physical activity, a bonded foam carpet pad would be a good fit. This is especially true if you are investing in relatively inexpensive, easy to clean carpet for a kid's playroom. Something like prime foam that has air pockets and can potentially collapse over time, would not be a great fit for the same amount of activity.
Pros:
Sustainable, "green," and ecologically sound

Ideal for many types of homes, including high-traffic households

Easy to find in-store because of its popularity

Affordable
Cons:
Not suited for commercial spaces
Synthetic Fiber Carpet Pads
For an area that will see greater foot traffic, like hallways and TV rooms, you may think that a thick pad would be the best fit to absorb ALL of the steps. However, a thicker carpet pad can actually damage a thin carpet as it has too much give to be paired with a short-pile. In this instance, a thinner carpet pad with a heavier weight will be better suited for the volume of steps that the area will see.
Generally speaking, 6 pounds is a good minimum carpet pad weight for a residential carpet. Commercial settings that will see extreme foot traffic need the extreme durability offered by a synthetic fiber carpet pad.
Pros:
Best for commercial installations

Stands up to heavy foot traffic

Extreme durability
Cons:
Not ideal for thin carpets

Benefits specific types of carpet such a berber carpets, cut pile carpets, and low pile carpets
Memory Foam Carpet Pads
Just like memory foam mattresses, memory foam carpet pads are supremely soft and feel amazing to walk on. However, this option has its limits: memory foam will not perform well under high-traffic situations, and stretching the carpet backing will damage the actual carpet over time. This cloud-like option is the best fit for crafting cozy bedrooms and luxuriously comfortable living rooms.
Pros:
Incredibly softness and comfort

Durable enough for most living rooms and bedrooms
Cons:
Not suited for high-traffic

Can be more expensive than other padding options
Felt Pads
If you are laying down carpet for a room, hallway, or inlet with atypical dimensions, felt pad makes a great, customizable option that's easy to cut and fit your desired area. Similarly, if you didn't opt for carpet in a specific room, but you want to add an area rug to give the room warmth and softness, you can cut an area rug pad to fit your specific rug size. Just like with wall-to-wall carpet, you get all the added comfort, durability, sound insulation, and temperature insulation, as well as prolonging the life of your rug!
Pros:
Can be customized for different spaces

Keeps rugs in place

Best for commercial areas
Cons:
Not the best option for residential homes
What is Carpet Padding Made Of?
The materials used in carpet padding vary depending on the type of padding:
Bonded Foam Carpet Pad: Made from 100% scrap and recycled foam.

Synthetic Fiber Carpet Pads: Constructed from synthetic fibers.

Memory Foam Carpet Pads: Made of memory foam.

Felt Pads: Comprise a combination of materials, including wool and synthetic fibers.
Carpet Padding for High-Traffic Areas
For high-traffic areas like living rooms or hallways, opt for durable padding that can withstand heavy foot traffic without compromising on comfort. Consider the overall longevity of the carpet padding and its ability to retain its supportive properties over time. If sustainability is important to you, bonded foam carpet pads, made from recycled materials, provide an eco-friendly option.
The Takeaway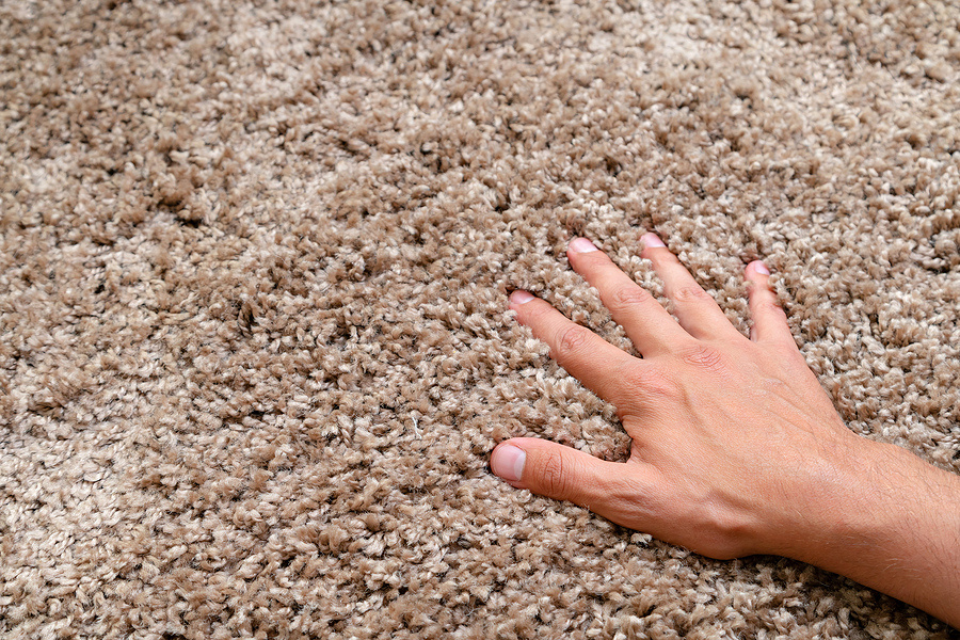 Choosing the best carpet padding is essential to ensure your carpet remains comfortable, durable, and functional for years to come. Evaluate your lifestyle needs, the expected foot traffic, and the specific attributes required for your space.
With a wide array of options available, including memory foam carpet pads, felt pads for area rugs, and eco-friendly bonded foam pads, you can find the perfect carpet padding to suit your needs.
Ready to start your flooring journey? Contact your local Carpet One Floor & Home to talk to a flooring expert today!